Belfast Hypnotherapy with Award Winning Alan Gilchrist
2019 UK Enterprise Awards
Hypnotherapist of the Year 2019 – Northern Ireland
KEEP SAFE
The Most Successful Hypnotherapist in Northern Ireland with
Hypnotherapy Centres in Belfast – Ballymena – Coleraine – Omagh –  Cookstown and more. 
Welcome to the Wonderful World of

Alan Gilchrist

and his
Incredible Fast Track Hypnosis 
As Featured on :
UTV – BBC – SOL TV
and throughout the media
OVER 75,000 Clients!

Belfast Telegraph Read " The Hypnotist has made weight loss fun"

Alan Gilchrist has been in practice at his Belfast Hypnotherapy Centre for over 30 years and is the longest practicing and most experienced Hypnotherapist in Belfast and throughout Northern Ireland. His Fast Track Hypnosis has even been featured in a book.
Alan is the creator of the Ultimate " Fast Track Hypnosis System "
which has been featured and successfully put to the test by the media and TV programs on numerous occasions.
Click here for videos of Alan and Hypnotherapy Belfast  being put to the test on TV !
 Click Here – A Reporter puts Alan and his Incredible ONE SESSION Weight Loss to the test – and what a result!
During his time in practice Alan has helped well over 70,000 people at his Hypnotherapy Centre in Belfast to overcome their problems with the use of his  incredible "Fast Track Hypnosis System" particularly his Stop Smoking Hypnosis in UNDER 30 Minutes – Lose Weight Hypnosis and now the Fast Track Gastroband system ( Hypnotic Gastric Band Hypnosis In Belfast). So much so other Hypnotherapists are trying to copy his unique system !.

PANIC ATTACKS ? Read here a clients experience and how she overcame them. Click here

PHOBIAS ?
A client overcomes her phobia of cats after 20 years– her story and video.
"I had suffered for 20 years and had finally had enough. My phobia was so bad I couldn't go into a house if a cat was in it, going out walks was torture and I had even ran off………"  Click here

Nichola's  incredible Story of overcoming her Dog Phobia
"My Phobia of Dogs was just taking over my life. I couldn't go to certain places and it was ruining my life and no one understood how bad it was.One day I read a story of a girl that had a phobia of cats. I watched her video with her reaction and I thought to myself this is me, I need to contact this man…….."  Click Here
On 6th January 1998, my husband and I came to you for Hypnotherapy to stop smoking.
We are both delighted to say that the treatment really worked for us.
We played the "tape" you gave us after the session as directed and had no problem stopping smoking. It was easy!!…….. Anne B…….27-05-16. Click here to read more.
Alan's clients include World Champions in various sports and other fields including Hairdressing,  Wrestlers , Film Stars, Movie Producers, Actors,Hypnotherapists, International Authors, World
famous Singers and Musicians, TV and Radio Personalities and medical personnel to help them overcome a problem using hypnosis, improve confidence, performance and ability to relax or overcome phobias.
Click here to find out more about Alan Gilchrist
Anxiety/ Stress

After a very traumatic experience and the death of my father, over the course of a year, much to my surprise and horror I started to feel anxious, which over time became so extreme I began having full blown Anxiety attacks. I was so stressed I was having trouble just getting on with the basic things in life and felt I was falling apart. After 3 sessions with Alan, I feel like I have gotten my life back. Thanks so much Alan, life saver and a gentleman. Click here to read more!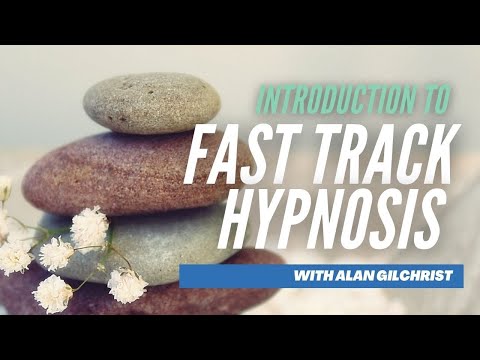 Alan also writes for newspapers and magazines on 
Stop Smoking Hypnosis
, 
Gastric Band Hypnosis, 
Lose Weight Hypnosis
 and related topics.
For an extensive range of problems that can be helped using Hypnosis the Fast Track Way. Click here
For more information – Brochure or a FREE initial consultation at one of the Hypnosis and Hypnotherapy NI Centres
FREE PHONE 0800 7311187 or 02890 333303 9.00am -10.00pm 
Belfast Hypnotherapy/ Hypnosis Centres in Northern Ireland:
Hypnosis Northern Ireland – Belfast – Ballymena – Coleraine – Omagh
Click here for the Northern Ireland Hypnosis Clinics

"So thank you Alan, for giving me back the courage to take control of my life. To the person who is reading this now, just remember all is not lost. With Alan's help you can do it!. And Alan – " I hope I never see you again"!!" Best wishes,   Martina."
 Your TOP Hypnotherapist in Belfast and Northern Ireland 
Alan Gilchrist – Hypnotherapy in Belfast – Hypnotherapy Belfast – Gastric Band Hypnosis Belfast – Stop Smoking Hypnosis Belfast – Hypnotist in Belfast – Lose Weight Hypnosis Belfast – Weight Loss Hypnosis Belfast – Hypnotic Gastric Band Belfast – Hypnotherapist in Belfast -Hypnosis for smoking Belfast –  Stop Smoking Hypnosis Belfast – Belfast Hypnosis Center –  Hypnotherapist in Ballymena  – Hypnotherapist in Coleraine – Hypnotherapist in Omagh
Stop Blushing with Hypnosis, Stop Panic Attacks with Hypnosis, Hypnosis and Goal Setting, Hypnosis and Exam Stress, Hypnosis and Sports Motivation, Hypnosis and Driving Test Nerves, Confidence with Hypnosis, Hypnosis and Insomnia, Northern Ireland Hypnosis, Hypnosis and Acting, Gastric Band Hypnosis Belfast