Alan Gilchrist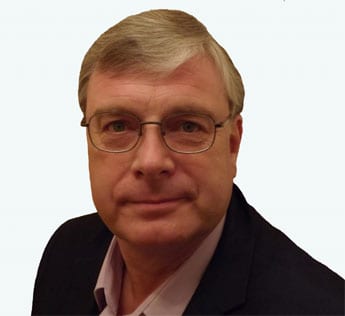 Alan Gilchrist is in practice at his Belfast Hypnotherapy Centre for over 35 years. He is the longest practising and most experienced Hypnotherapist in Belfast and throughout Northern Ireland.
He is also the creator of the Ultimate" Fast Track Hypnosis System " which is also featured in a book. Subsequently, it been successfully put to the test by the media on numerous occasions.
The incredible "Fast Track Hypnosis System" is used to overcome an extensive range of problems.
In particular the Stop Smoking Hypnosis  – Weight Control Hypnosis and now the Fast Track Gastroband system ( Hypnotic Gastric Band).
It's so effective other Hypnotherapists are trying to copy this unique system !.
During his career, Alan helped more than 75,000 clients at his Hypnotherapy Centre in Belfast and his one-day clinics across Northern Ireland and continues to do so.
Clinics have also been held in Southern Ireland, England, Scotland, Spain, Netherlands.
The system is so popular and successful clients have travelled to Belfast from the USA to use it. As well as from Hong Kong, Spain, Portugal, France, Malta, Estonia, Italy, and other places to avail of his services.
Alan writes for newspapers and magazines on popular topics such as Stop Smoking, Gastric Band Hypnosis, Lose Weight, Phobias, etc.
Fast Track Hypnosis Put to the Test
Alan Gilchrist started using his new form of therapy in the mid-1980's and it attracted the media who were interested if it worked.
Consequently, various programmes and newspapers in Northern Ireland contacted Alan if he would like his method put to the test.
UTV was the first to test it out on a programme called 'Ask Anne' hosted by a presenter called Anne Hailes.
Anne supplied an actor called Brendan Coyle who wanted to quit smoking using the Fast Track system. Brendan later went on to appear in the series Downton Abbey plus the movie of the same name.
The first half of the programme was devoted to another of Alan's clients - an agoraphobic.
She was a psychologist but used Alan's method to overcome her problem and described her journey of recovery in detail.
Fast Track Stop Smoking
The entire hypnotherapy process was filmed at Alan's clinic on the Lisburn Road. A week later Brendan and Alan appeared on the programme to discuss the positive results.
When the series run ended, Brendan was again contacted by Anne. He reported that he was still a non-smoker four and a half months later and had found it quite easy.
Another Test
Next, it was UTV's consumer programme "Check it out". Alan introduced a new therapy in conjunction with his successful stop smoking treatment.
This is a relaxation system from the USA, which uses light and sound science.
The audio and visual system swiftly creates deep relaxation that is required in Hypnotherapy. As opposed to traditional and much slower techniques such as meditation, yoga, etc.
This new approach helps with modifying behaviour such as weight loss, ceasing smoking, relaxation, phobias, stress, blushing, etc.
Again the end result of this television programme was very successful.
Brendan Coyle on Ask Anne
Check it Out
Laser Light Therapy
In addition to the highly effective success rate of Alan's Smoking and Weight sessions, he included another new American approach - Laser Light Therapy.
The science behind Laser Therapy is on the acupuncture principle, however, there is NO insertion of needles.
This procedure is entirely painless and discretionary if the client so wishes.
Laser light is applied over the acupuncture points on the outer ear. By applying this, it generates the production of the body's natural endorphins (an anti-stress chemical that creates a euphoric feeling)
This increases the client's own will and determination to quit their habit or craving with few or no withdrawal symptoms.
The techniques are now standard practice in Alan's therapy unlike any other practitioner in Northern Ireland or Belfast.
It ensures the client always receives the best possible treatment available.
Client Testimonials
After a traumatic experience and the death of my father, I started to feel anxious. It became so extreme I began having full-blown anxiety attacks and having trouble getting on with the essential things in life. After 3 sessions with Alan Gilchrist, I have got my life back.
A short note to say thanks for your help over the last few weeks. Your persistence in helping me and treating me was much appreciated. It takes a special kind of therapist to do that and not many would have taken the same trouble. Thank you so much Alan.