" A month and half ago I came to you for some therapy for sports motivation and confidence. Thank you - the tryout went great and I ended up wrestling last weekend live on the WWE network. Prior to this, I lacked confidence post injury and found myself questioning my abilities. After a session with Alan I could do this! Paul. ( Tucker ) "
 Fast Track Hypnosis for Sports Motivation.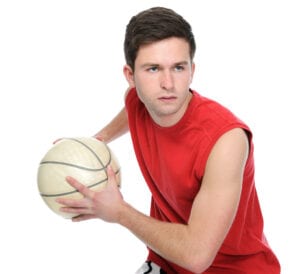 Being in practice for over 35 years, I helped thousands of sportspeople with sports motivation.
Ranging from the total amateur to World Champions in various sports by the use of Fast Track Hypnosis.
People who participate in some sports work very hard on the physical part of their sport.
However, all that physical work will not train the mind to be athletic.
Common obstacles athletes and sportspersons encounter and make it more difficult to reach their targets are:
The fear of the actual competition.
The feeling of being watched (particularly in Golf).
The fear of losing.
Sports Performance and Motivation.
Hypnosis is used by millions of people to improve their performance in sport.
One of the most popular in which people have used hypnosis and hypnotherapy techniques is in golf.
However, it is also used by many other individuals and team sports.
Other sports include racing, boxing, martial arts, surfing, etc, the list is endless.
It helps overcome mental blocks in their performance and to develop strong competitive skills.
Consequently, they achieve outstanding results in their fields.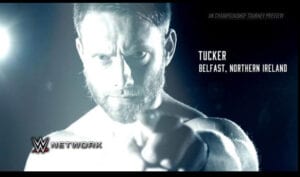 Sporting teams and successful competitors use hypnosis and hypnotherapy techniques as a part of their preparation.
This occurs not only in professional sport but also at the lower competitive levels.
Sports psychologists will also use hypnosis techniques in their sports motivation programmes, and many do not realise they are doing it.
A highly motivated competitor is eager to give a better performance than a less motivated person with the same skills.
Fast Track Hypnosis enables the client to focus on their sport and to develop the skills and attitudes they need.
Self Improvement in Sports.

Hypnosis improves their game, such as Golf, by removing the self-limiting beliefs or behaviours that are reducing their confidence and results.
Under hypnosis, suggestions are given that is applied to any competitive challenge.
These suggestions allow the client to imagine themselves rehearsing and refining the perfect swing in golf, the perfect goal or running the perfect mile, etc.
Under Hypnosis, they can correct any mistakes they previously made for the next time.
Using the calming effects of Fast Track Hypnosis the client visualises themselves successful in their sport.
This, in turn, allows them to acquire the motivation for all the positive things that come with success.
Whenever the problem is a simple one, the client requires one session.
However, when the problem of sports motivation is deeper rooted, the process then normally takes approximately 4 sessions.
It is impossible to be totally accurate about how many sessions are required due to the differences in clients.
With the use of Fast Track Hypnosis, it dramatically speeds up the whole process.
CDs or Downloads are also provided to reinforce the ongoing results as they progress.
Finally, clients are taught self-hypnosis to give positive suggestions to themselves without the use of CDs or Downloads.
Fees £85.00 or €85.00 per session.
Client Testimonials
Thank you for the session. The effects have been tremendous and it has made an unbelievable difference to my golf playing. Especially in the second half of the season as I am able to concentrate totally on my matches. Consequently having lost the "nerves" I was plagued with earlier on.
Here is a photograph of my dog at the world championships in Germany last week. We shared the field with a former world champion and one of my heroes in dog sport. When I first went to you, I didn't believe I could get the entry-level qualification. All because of my nerves – thank you .