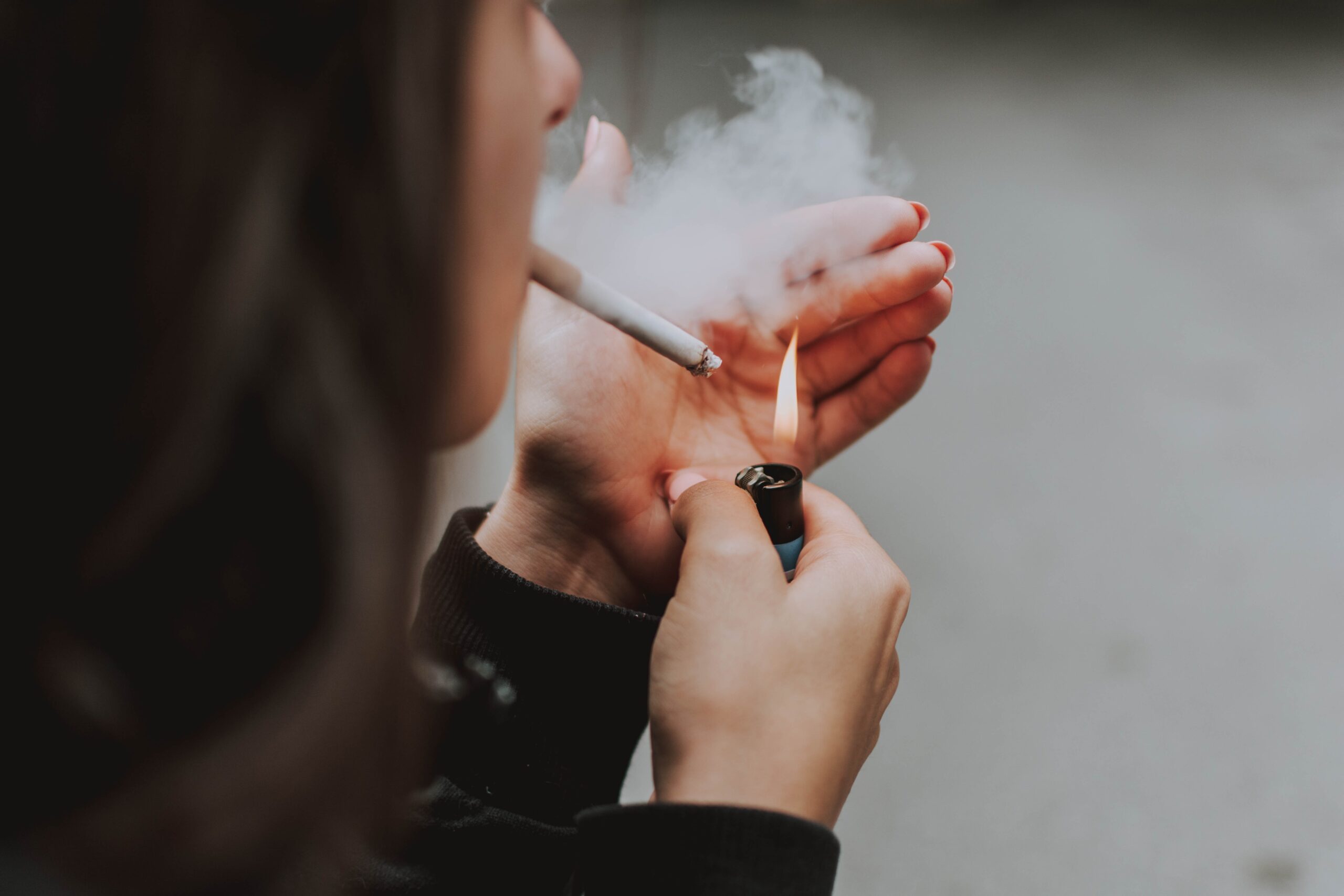 So, You Want to Stop Smoking?
Are you a smoker? Perhaps you're on the brink of making the decision to finally quit. The difficulty lies in breaking that habit, but with Fast Track Hypnosis, there is no difficulty at all!

Cigarette smoking becomes part and parcel of your day. Worms its way in until all of your activities simply cannot be completed without having a cigarette in hand. If that cigarette isn't there, then it can cause mood swings or worse!
Don't you want to be free of that hold in your life?
It's of your own making, don't forget. Every time you light a cigarette, you choose to inflict more harm upon yourself. If you're tired of this, tired of feeling trapped; exhausted by climbing a set of steps; irritated by your lack of vitality as well as frightened by your breathing difficulties and if you want to free yourself from the strain of addiction, then Fast Track Hypnosis is the way forward.
In under thirty minutes you can change your life. You can be freed from your habit and in a pain-free, craving-free and easy way. Nor will you be symptom substituting with other addictive, so-called, anti-smoking devices. You will be free from the drug and all because your mind will be re-programmed during the session.
With my help and your dedication, you can break the habit for life and rid yourself of your nicotine addiction.
CDs come included in the whole Fast Track Hypnosis package and these will help to alleviate any physical discomfort and stop you from reaching for the biscuit jar for comfort!

Changing Negatives into Positives

In the past, you might have tried to quit smoking but failed and this isn't down to your poor willpower, but habitual conditioning. You might have reached the point, where you no longer crave nicotine, but the way it is has worked itself into your life, has you still needing them. When you have a coffee, you dream of one. When you're stressed, the answer is to have a cigarette. It becomes both a comfort and more dangerously, a coping mechanism. You might find you can't start the car, without having to have a cigarette in your hand. Or at the end of a meal, the perfect way isn't dessert, but a cigarette!
Fast Track Hypnosis takes the bad influences that have taken root in your mind and implants the positive over them. It transforms your way of thinking as well as enabling you to relax and take a breather from your busy life. In one thirty minute session, you can change your life and make it healthier.
Immediately after the session, you'll feel revitalized, have fresher breath, your hair and clothes won't smell and you won't have to constantly clear your throat. But, if all of that doesn't have you leaping for joy, did you know that if you smoke a pack of cigarettes every day, that in a lifetime of sixty smoking years, you could have paid for a house? You will have spent almost one hundred thousand pounds!
Also think of the damage you're doing to your children. Not only are they twice as likely to start smoking if you, their parent, smokes, but second-hand smoke as discussed before, is a real danger.
Fast Track Hypnosis is a safe yet powerful way to remove nicotine addiction from your life and quickly. Once you've made the decision to call me and you attend the appointment, thirty minutes later, your life will have been turned on its head. You'll be free of the cravings, free from the health risks, free from the danger to your family and free to spend your hard-earned cash on anything but cigarettes! So, why not make that choice now and let yourself be healthy!
So the question is…ARE YOU READY TO FINALLY STOP SMOKING?
If the answer is YES then what are you waiting for?
Put down that cigarette and call NOW !
You can make this a reality in ONE simple 30 minute session !
So why opt for one type of therapy to quit smoking when you can now have two highly successful methods in a unique combination for an amazing £95.00.
" I was recommended by a friend to come and get Fast Track Hypnosis on stopping smoking after a 20 year / 25 plus habit. Nearly 11 months on I'm a NON smoker , not only do I feel healthier but I have money in my purse. Not for me thanks – I don't smoke . Would like to Alan very much for helping me give up the habit I never thought I could"
"Before calling Alan I smoked up to 40 cigarettes per day. Never have I thought of having one since.
Many Thanks………..Andrew…….."
Today truly can be the first step towards a brand new you!
Alan holds his Fast Track Hypnosis Stop smoking and Weight Control sessions at the Adair Arms Hotel Ballymena every Thursday and also at the Lodge Hotel Coleraine every Wednesday .
For an appointment, Brochure, or free of charge initial consultation, contact
Alan Gilchrist on 02890 333303 or visit alangilchrist.com