The Impact of Smoking on YOUR body.
The human body can protect itself and eventually recover from many severe and emotional problems relating to smoking.
However, after about 20 years, the body begins to lose the ability to do this and to defend itself against the dangerous chemicals that suppress the immune system.
The immune system is the first line of defence against these terrible infections and diseases.
Without this ability to defend itself, the way is open for very catastrophic illnesses and other problems relating to smoking.
Below is a table of what can happen to the body over 20 years and the impact of smoking.
Number of years smoking
Impact on you
0
Bad breath
Clothes smell
Stained fingers
Stained teeth
5
Smokers cough
Lack of energy
Poor circulation
Numbness
10
Sinus problems
Raspy voice
Headaches
Sleep problems
15
Constant cough
Allergies
Advanced ageing of the skin
Diminished libido
20
Diminished concentration
High blood pressure
Severe circulation problems
Heart attack
Sexual dysfunction
Emphysema
Confusion
Loss of memory
Cancers:
Oral
Tongue
Oesophagus
Lungs
Stomach
Intestinal
Spleen
Liver
Colon
Depression
Osteoporosis
Alzheimer's disease
Stroke
Finally
DEATH
STOP NOW WHILE YOU HAVE TIME.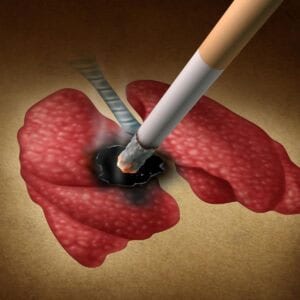 Clients Testimonials
Hi Alan, My wife K…… and I consulted you on Jan 4, 2017, in Coleraine for smoking cessation and I am delighted to report that we have not smoked since. We were on 4 packs per day £24 per day, you can do the maths – a substantial saving plus health benefits and the impact of smoking.
Hi Alan, It is a year ago since I came to see you, after an introduction by my friend Gerri M……., for Hypnosis to give up smoking. I have not touched a cigarette since that day and have no desire to do so. Having been smoking, not too heavily, for more than 50 years I am very grateful and pleased.