" Stop smoking therapy – best 30 minutes of my life!! Never ever gave it a thought again. I did loathe being close to smokers afterwards – the way non-smokers always feel! "
Stop Smoking - The Session
The most severe smoker ever to come to see me for the stop smoking session was on 160 cigarettes a day - the youngest being just nine years of age!
The grandparents thought it was a great party trick to get their grandchild to light up their cigarettes for them. It would not be tolerated in this day and age!
My simple advice to every addict: STOP TODAY WHILE YOU HAVE TIME!
Over 35 years of experience in treating stop smoking issues has taught me that the clients' chief worry in quitting is…FEAR.
No crutch or pleasure!
No enjoyment in their social life or in dealing with stress!
Weight gain!
Unable to Stop!
These excuses are simply due to one overriding factor.
EXPECTATION OF FAILURE!
When trying other ways to stop smoking before, they had endured feelings of severe dejection and despair caused by the fact they are being deprived of their pleasure or "little friend" as they sometimes call it.
By combining TWO proven therapies into ONE stop smoking session (Fast Track Hypnosis and Laser Therapy ), this unique combination eliminates the feelings of withdrawal.
It removes any urges to smoke, and all this is achieved in less than 30 minutes, without the need for unnecessary aids, gimmicks, gums, patches, inhalers or sprays.
What could be more straightforward than this to stop smoking!.
"Hypnosis is the most effective way of giving up smoking, according to the largest ever scientific comparison of methods of breaking the habit.
Willpower, it turns out, counts for very little.

Results included 48 studies of Hypnosis covering 6000 smokers, were published in the Journal of Applied Psychology which clearly showed that hypnosis was three times more effective than nicotine replacement therapy (New Scientist, Vol 136 issue 1845 31Oct 92, pg 6) "
Alan Gilchrist and the Stop Smoking Session – Fast Track Hypnosis, Laser Therapy and YOU!
The Stop Smoking session by Fast Track Hypnosis hones in on the subconscious part of the mind that involves undesirable behaviours and influences.
This targeting helps to conquer all that gets in the way to attaining and realising the desire to quit smoking, without discomfort or increase of weight.
Picture how your life could become when you stop smoking.
Picture the compliments given to you from others now that you have at last stopped smoking.
Your health – wealth – fitness- vitality - all of these greatly improve, even your breath smells better.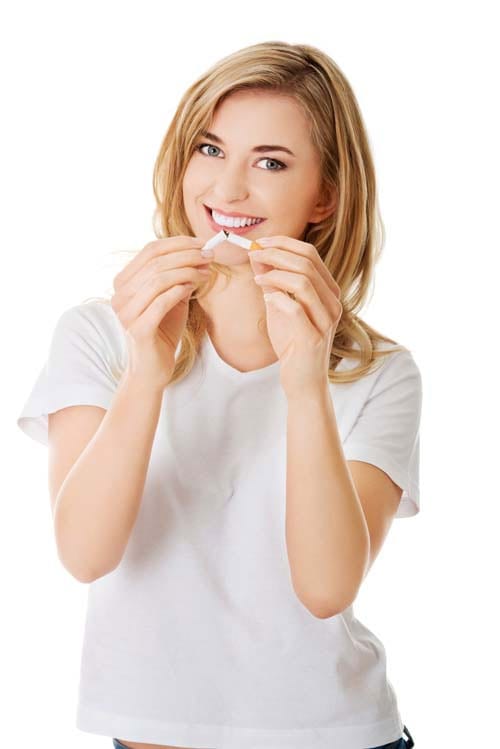 You might have tried the chewing gum spat it out then started smoking again.!
You possibly tried the patches, took them off, lit up, then put the patch back on again!
The BIG question is…HAS YOUR TIME TO STOP SMOKING FINALLY ARRIVED?
If your answer is YES, then what is holding you back?
Stub that cigarette out and call NOW!
Make your decision a reality in ONE simple 30-minute session!
Why choose one type of treatment when you now have a combination of two proven and effective procedures in an unparalleled combination at no extra cost!
YOUR GUARANTEE. In the unexpected event of a client requiring any additional help or back up within one month of their stop smoking session, and have to revisit, this second session is free of charge.
Discounts are also available for group bookings. However, all consultations and treatments are private and individual.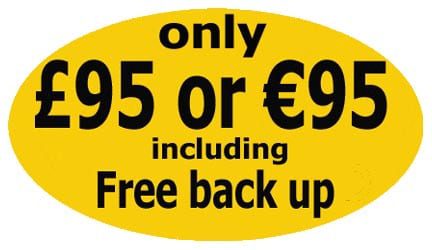 Client Testimonials
I first attended Alan in 1994 being a heavy smoker. His technique is first class and I never felt the craving for a cigarette. I was off them for 17 years when I mistakenly smoked a cigar thinking one would do no harm. Consequently, I have smoked cigars for the last 12 months and returned to Alan for help. Following my last session, I have every confidence I will again succeed. Thank you, Alan.
My first visit was 26 years ago to give up smoking. I smoked 30 a day and had tried everything. After one session with Alan and listening to the CD every night for 30 days I have never looked back. My second visit was to conquer my fear of flying. With the relaxation techniques, I can now get on a plane and have been on long haul flights. I would highly recommend Alan Gilchrist..M.McG…..